Veddy Pinteresting…
2.11.14
In which La Puerta Originals pins the most interesting and inspiring antique doors, custom kitchen designs, Spanish doors, antique Mexican doors, kitchen customization, antique patinas, hardware and more on Pinterest
I recently hijacked La Puerta Originals' Pinterest account, and thought I would invite you to check it out:  http://www.pinterest.com/lapuertaorig/

For those of you not familiar, Pinterest is a website where you can "pin" photos to your different "board" categories, just as you would to a bulletin board.  If you have a drawer or a file folder into which you throw photos and articles ripped from newspapers and magazines – ideas for home renovation, books to read, recipes, that is exactly what Pinterest is, except it is much tidier, 'cause it's stored in the ether of the 'net, not your drawer. These are my boards: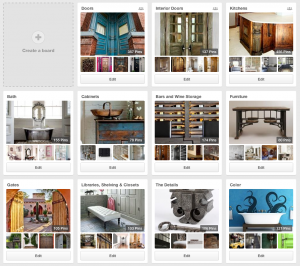 While I do post photos from La Puerta Originals, most of the images are not of LPO products. I look at and gather images from all over the world. I see it as a place for ideas and inspiration – and I find it all very inspiring – for me it is a visual feast. And, of course, as I always say, if you can dream it, La Puerta Originals can build it!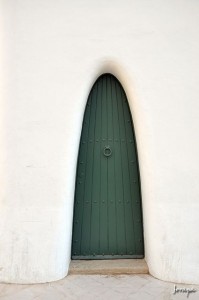 When I took over, as you might imagine, I started by exploring doors. It was a little overwhelming at first because there is SO much out there, but I was quickly able to get my wits about me and, I hope, separate the wheat from the chaff, to post the most interesting doors. To me that meant a lot of things. There are doors that are innovative, such as this D-shaped pintle-hinged door:
And doors that are unusual, such as these doors that open on two stories of a stone cottage: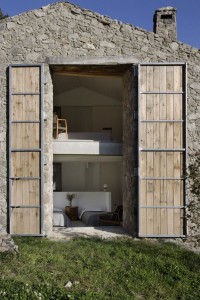 Sometimes it is just that an image strikes me.  This door, painted such a pale blue, with shiny silver hardware – I just loved it. Clean, bright and happy: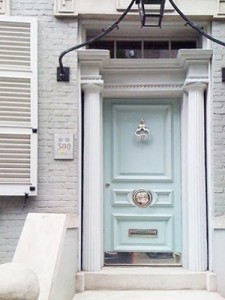 There are a lot of doors (and surrounds) that are just interesting, like this one from Budapest:
These modern doors from Spain:
Here is one from Guatemala: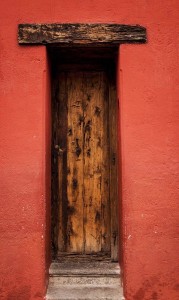 Santiago, Chile: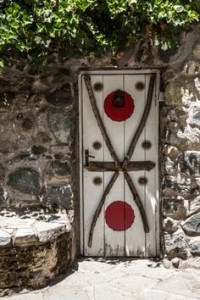 Not sure where this one is from: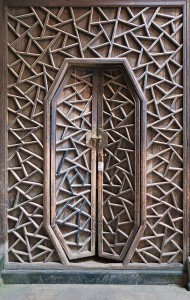 This door was apparently seen in the Alps.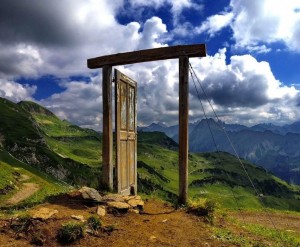 These doors win for skinniest:

And then returning to Hungary, we have this door: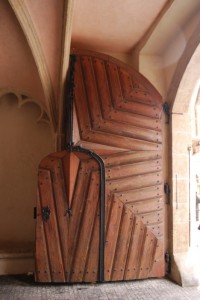 Which, when closed, would look similar to this door: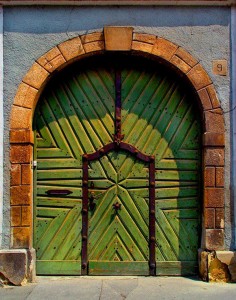 And then there are doors that I find kind of dreamy: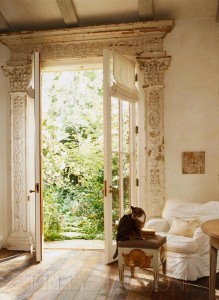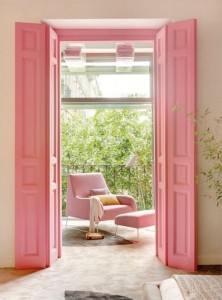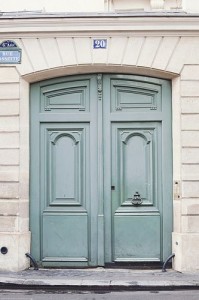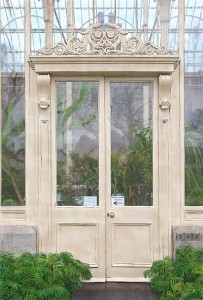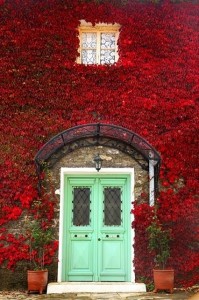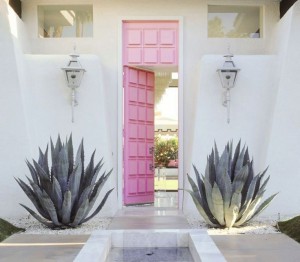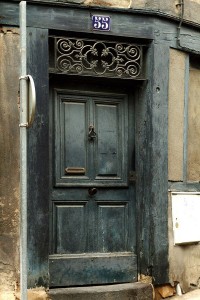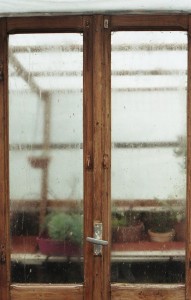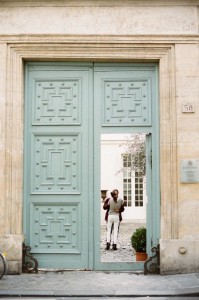 Or doors that I think people would really want LPO to build: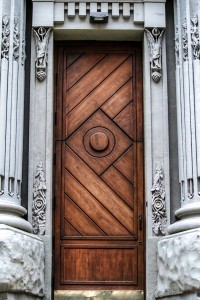 Like I am loving these arched pocket doors: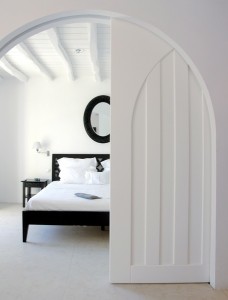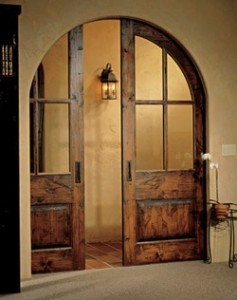 And these French style doors, hung as barn sliders, this is the most re-pinned photo – people love these doors: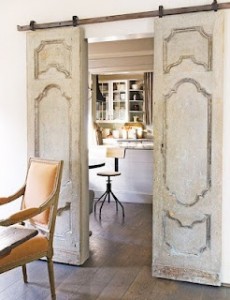 Sometimes I post a photo just because I love it: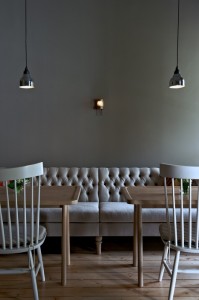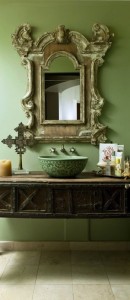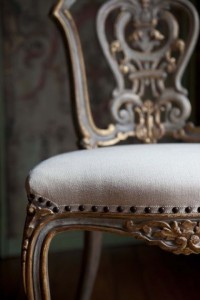 I think you get the idea…there are many, many amazing images out there. I will end with something totally different. One of the things that I have noticed in my month or so of pinning, is that chandeliers are really popular. I see them used in ways one would expect: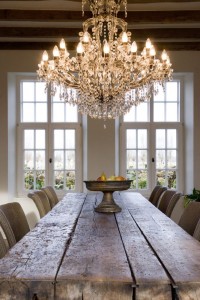 and in ways that one would not: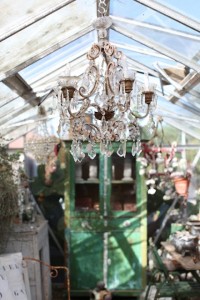 But the thing is, I am seeing them everywhere.  So, I leave you with a plethora of chandeliers, and hope to see you back here shortly for more of the Canyon Road tour.