All Dressed Up For the New Year
1.5.13
We get some gorgeous custom iron work and a fresh coat of paint for the new year, and we show off some trays and treasure boxes made with antique carved fragments

I am working on a blog entry of some great pieces that have been completed recently, but a number of them took months to create, so there are lots of photos for me to sleuth through.  I thought in the meantime, I would do a quick post on some of the colorful goings on at La Puerta in the final few weeks of 2012.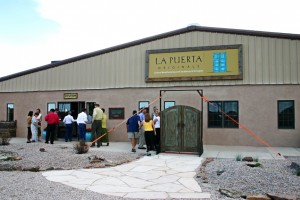 We moved into the "new" location in early 2005, so it is decidedly not new any more. A lot of pieces get moved around, in and out of the showroom, whether to gather a large project for a truck load, or to store for the completion of a residence, or simply to spruce things up. This can be hard on the walls, because, careful as one may be, the walls can get a bit abused. The time had come to paint. So paint we did!  And we got to choose what we wanted.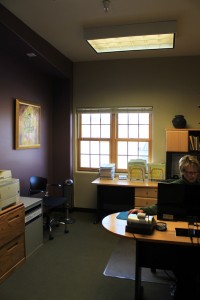 Kathy, in finance chose to paint one wall in her office a beautiful lavender color. It goes great with the putty color of the other walls and highlights the inset slope at the top of the wall, which I had never noticed before. The effect is very calming. I, on the other hand, went bright. I was envisioning something rather Ricardo Legorreta-ish, and chose a tomato red and sunflower yellow. And I took a bit of guff for it. I work mostly at home and as the room was being painted I began receiving emails asking when I was coming in next because they wanted to see my reaction, advising me that clown shoes and a wig would be appropriate dress, or asking if I would like fries with that. Some of the guys said that it was nice. For a play room. It is a very small room, a closet, really, and I figured I had made a big mistake choosing such bold colors for a room so small. I was beginning to dread going in, but I was happy that everyone could bond over the hilarity of it all. But then, all the furniture was put back into the room, and I have to say that I love it!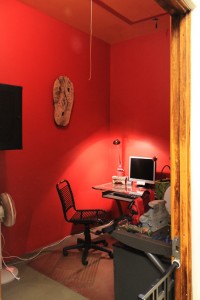 It needs another light source, which I will add soon, but it feels bright and warm. And it provides a better background to my "Scream", which is actually a primitive stool top that I saw in the yard at the old location and decided must go on the wall.  The beige of the old paint blended with it, whereas this gives it emphasis.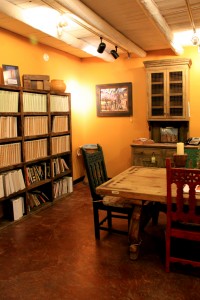 The library got a pumpkin color, which goes nicely with the colored concrete flooring, and the hallways are a soft lemony color.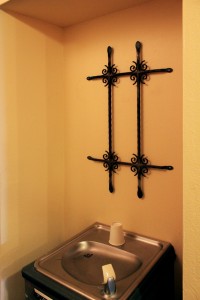 I was going to mount two Nitchu dolls on my office wall, but I was thinking this guy might look good framed in the grillwork.  We'll see…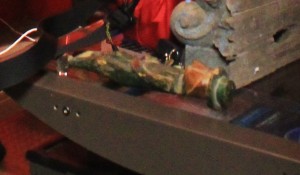 Cyndi's office got some great colors, but the best is that the guys did grillwork with gold leaf for her doors as a surprise. It looks great!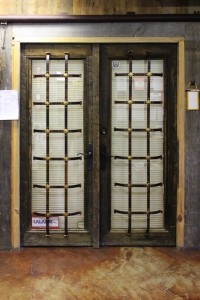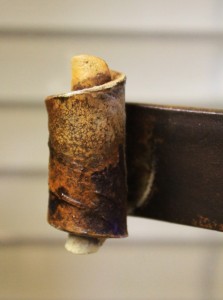 And, as I have said, we use every little scrap of wood and the guys did a number of projects utilizing some of the smaller fragments. They made trays, treasure boxes, picture and mirror frames, candle sticks and candle holders and card holders. All are unique and different, some with bright colors, others featuring the natural wood finishes. Great fun!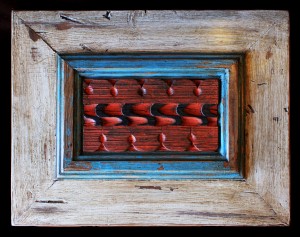 This is one of my favorite treasure boxes, it reminds me of Marimekko fabric prints.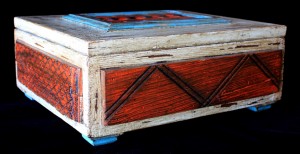 The one below is so beautiful, with the warm wood finishes.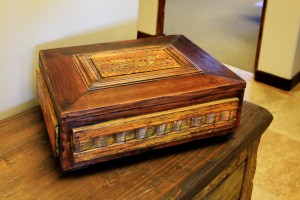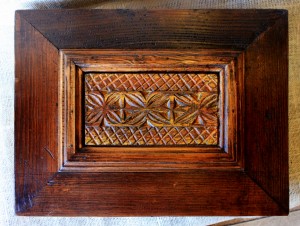 A few more box photos:
The trays were also all very different.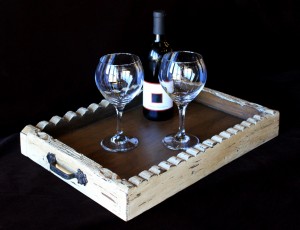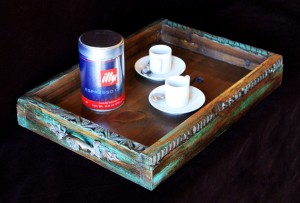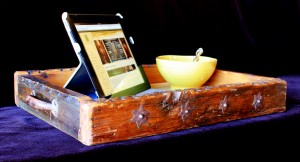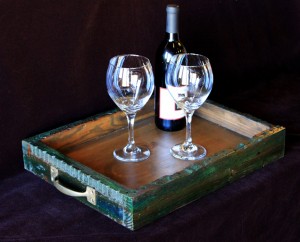 They had different styles and details and were fitted with a variety of handles, from antique utilitarian to cast flourishes.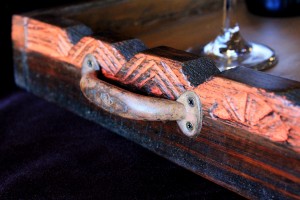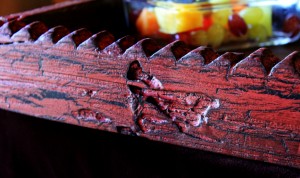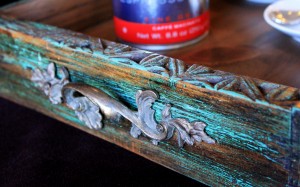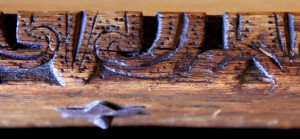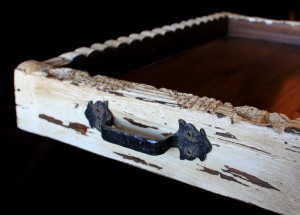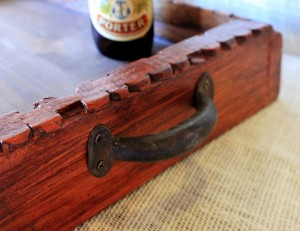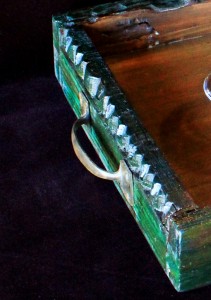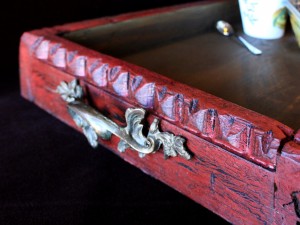 The frames, mirror and picture, in part, used some of the billions of finish samples we have.  For most every project, a number of finish samples on tile-sized pieces of wood are sent/shown to clients for approval. They are kept on file for reference until the project is completed, sometimes photo-ed with the piece for a color match, since most of our clients are not in New Mexico.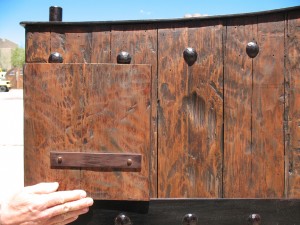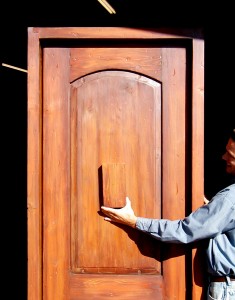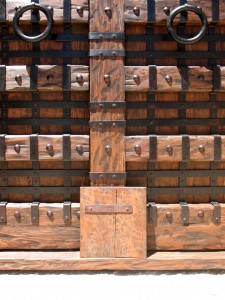 After the project is completed, the samples go in the finish sample room. When choosing a finish for a door, cabinets, etc., people can look through the library books, but the sample room is a great place to look at different finishes in person – a more tactile experience. It's a great combination to narrow down how you want a piece to look because you get to see the finish kind of as an overview in the photos in the library, and detailed and close-up with the actual finish samples.  Just as with painting a wall and looking at little 2 inch color swatches, a 4" x 4" wooden tile of color is very different from an entire kitchen or door finished in the same style.  And the number of finish samples we have is dizzying.  This is a great way to repurpose them!
The holders, candle and card are a lot of fun too.  The candlesticks are created from pieces of antique carved columns, the legs from antique dowry chests, and then the pillar holders are made from pieces of reclaimed heavy timber.  The finishes run the gamut from gold leaf, to natural to crackle finishing.  I will leave you with pictures of those and a little chair, and see you when I have gathered all the photos for my next entry.  Oh, and Happy New Year!